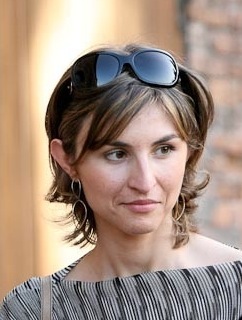 I am currently a post-doc reserarcher at INRIA Paris Rocquencourt, with the ARLES project team. For more information please check my webpage at ARLES.
Prior to joining INRIA I have been working as a post-doc researcher at the Department of Electronics, Computer Science and Systems of the University of Bologna, where I worked with the Mobile Middleware Research Group.
I received my PhD in Computer Science Engineering from the University of Bologna (advisor Prof. Maurelio Boari), with a dissertation titled Semantic-based Middleware Solutions to Support Context-Aware Service Provisioning in Pervasive Environments.
From the University of Bologna I also received the MSc (Laurea v.o.) cum laude in 2004 in Electronic Engineering, with a thesis titled Systems and Languages for Service Composition.
From June to November 2007 I visited Nokia Research Center, Cambridge MA (NRCC), working on the ConnectingMe project under the supervision of Dr. Ora Lassila
From May to July 2006 I visited the University of Naples Federico II, under the supervision of Prof. Piero Bonatti.